Corporate Services Department
This department is part of the
Finance and Support Services directorate
.
Meet the senior executive officer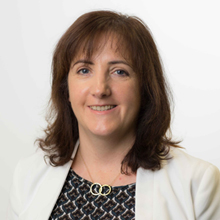 Ann Reynolds
Acting Senior Executive Officer
Corporate Services Department
Map of location
Contact
Corporate Services Department
Clare County Council
Áras Contae an Chláir
New Road
Ennis
Co. Clare
V95 DXP2

Opening hours
Monday – Friday 9:00 a.m. to 5:00 p.m. Closed - Saturdays, Sundays and Bank Holidays
By appointment only after 1:00 p.m.
Phone lines: 9.00 a.m. to 5:00 p.m.
Note:
Motor Tax services available online/post. Public counters are closed except by appointment in exceptional circumstances.
Other Contacts
Emergencies (except fire and rescue services and water/wastewater)
This is just for feedback on our web site, not comments or questions about our services.
To tell us about anything else, go to our contact us pages.