Shannon Municipal District
The services available include:
Assisting with queries from councillors
Local and regional road maintenance
Acceptance of housing applications
Dealing with housing queries
Pre-planning meetings
Playgrounds
Litter management
Receipt of rents and queries on rents
Queries on charges for septic tank inspections, litter fines, waste management queries
Parking permits applications
Public toilets maintenance
Provision, maintenance and upgrading of public lighting
Applications for road opening licenses
Street cleaning
Application for temporary road closures
Traffic management
Car parking management
Maintenance of car parks
School wardens
Town parks and open spaces
Administration
Casual trading
Online motor tax
General local maintenance
All payment receipting facilities
Part of:
Economic Development directorate
.
Meet the senior executive officer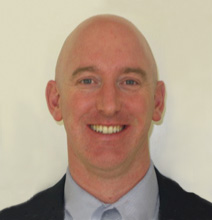 Jason Murphy
Senior Executive Officer
Shannon Municipal District
Map of location
Contact
Shannon Municipal District
Town Hall
Shannon
County Clare

Opening hours
Monday to Friday Opening hours 9:30 a.m. to 1:00 p.m. By appointment only after 1:00 p.m. Phone lines: 9:00 a.m. to 5.00 p.m.
This is just for feedback on our web site, not comments or questions about our services.
To tell us about anything else, go to our contact us pages.