Tráthnóna Faisnéise: An Scéim Deontas Breisithe Bloc Coincréite Lochtach
10 November 2023
Beidh tráthnóna faisnéise á óstáil ag Comhairle Contae an Chláir Dé Máirt an 21 Samhain i Leabharlann Shionainne idir 6.00pm agus 8.00pm ar lena linn a phléifear an próiseas iarratais do na daoine sin atá ag déanamh iarratas ar an Scéim Deontas Breisithe Bloc Coincréite Lochtach agus dóibh siúd amháin.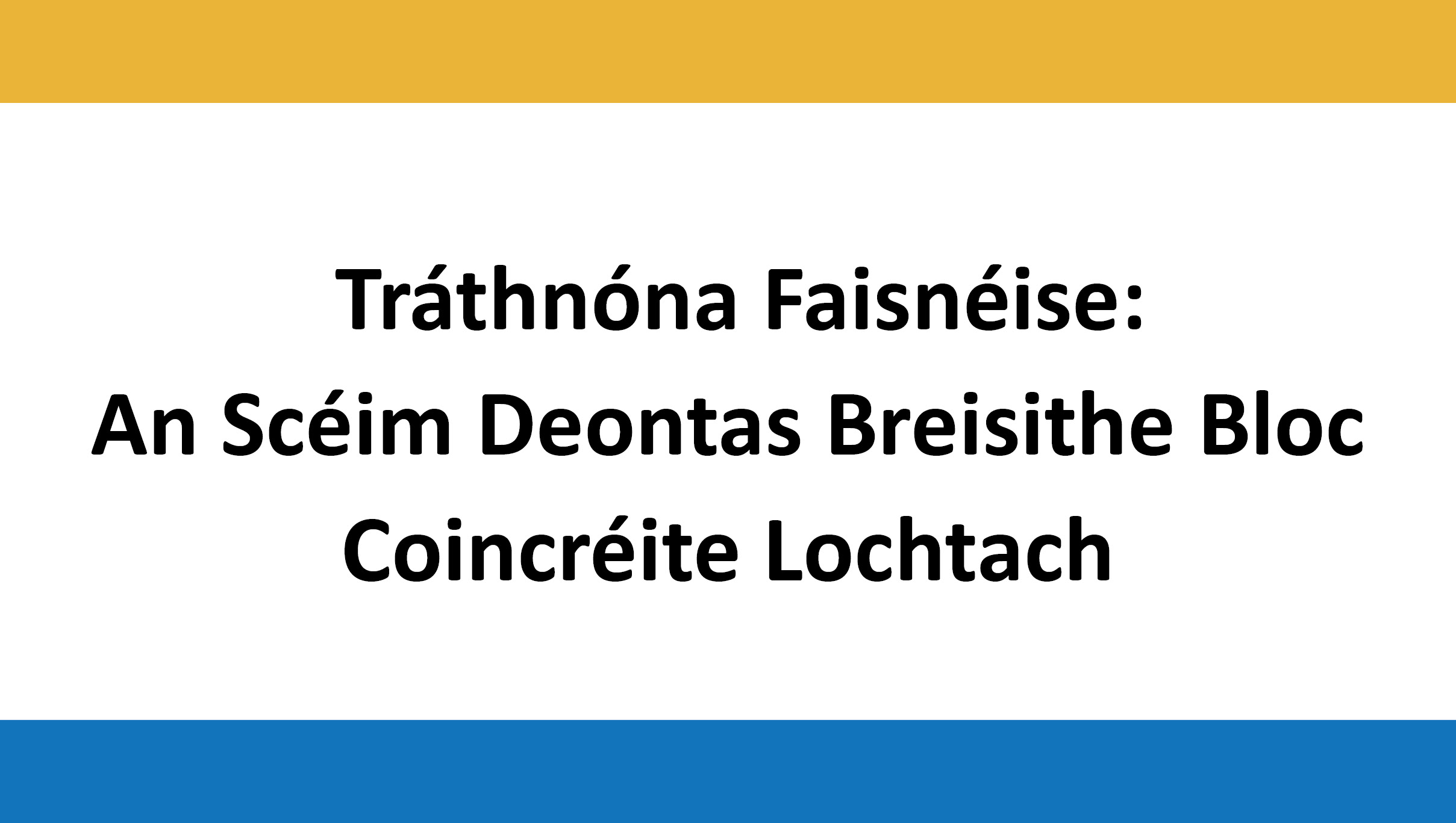 Tá an tráthnóna faisnéise seo dírithe ar dhaoine atá ar bheagán acmhainní digiteacha agus/nó inniúlachtaí digiteacha. Ba cheart a thabhairt faoi deara go bhfuil teorainn ann leis na háiteanna atá ar fáil agus, mar sin de, is gá áit a chur in áirithe.
Chun d'áit a chur in áirithe, cuir glao ar:
(065) 6846309
(065) 6846385
(065) 6846468
Nó seol ríomhphost chuig: dcb@clarecoco.ie
Page last reviewed: 10/11/23
Back to top
This is just for feedback on our web site, not comments or questions about our services.
To tell us about anything else, go to our contact us pages.