Take part in the 2023 Ennis St. Patrick's Day Parade
26 January 2023
Clare County Council and Ennis Municipal District are inviting individuals, groups, clubs, and societies from across County Clare to participate in the 2023 Ennis St. Patrick's Day Parade.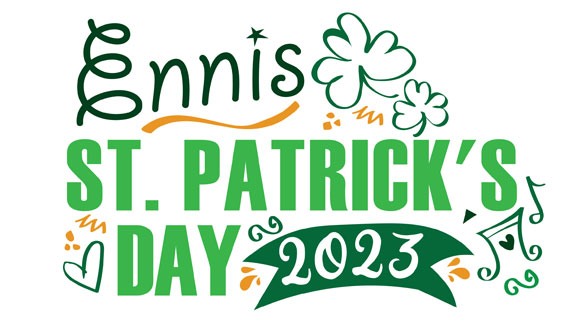 We would love for our regular participants to showcase their talents once again this year, while we are also encouraging new groups and individuals to take the plunge, submit an entry, and get in on the fun.
Cllr Clare Colleran-Molloy, Mayor of Ennis MD, said: "The St. Patrick's Day parade is a wonderful event where people from all over Clare unite, from the world of sports and the arts in addition to our many community groups to celebrate our Irish culture. I would like to thank all the other agencies, who work alongside Ennis Municipal District to co-ordinate this event".
The theme this year is 'Communities in Action', with €250 prizes to be secured under the following four categories:
Best Visual Spectacle
Best Musical Entrant
Most Environmentally Aware Entrant
Best Interpretation of the Theme
In addition, the overall winner will walk away with €500.
We are appealing to all entrants to get creative this year and make an impact!
The application form is available at https://www.clarecoco.ie/news/notices/st-patrick-s-day-in-ennis-2023.html or a hard copy can be requested by contacting ennisparades@clarecoco.ie.
All application forms must be completed and returned on or before Thursday 16th February 2023 to: St. Patrick's Day 2023 Organising Committee, Municipal District of Ennis, Clare County Council, New Road, Ennis, Co. Clare or by email.
Please email the address above if you have any queries.
Page last reviewed: 26/01/23
Back to top
This is just for feedback on our web site, not comments or questions about our services.
To tell us about anything else, go to our contact us pages.