Status Orange Weather Warning for County Clare
9 March 2023
Met Eireann have issued an Orange snow and ice warning for County Clare from today, Thursday 9th March, until 10.00am tomorrow, Friday 10th March.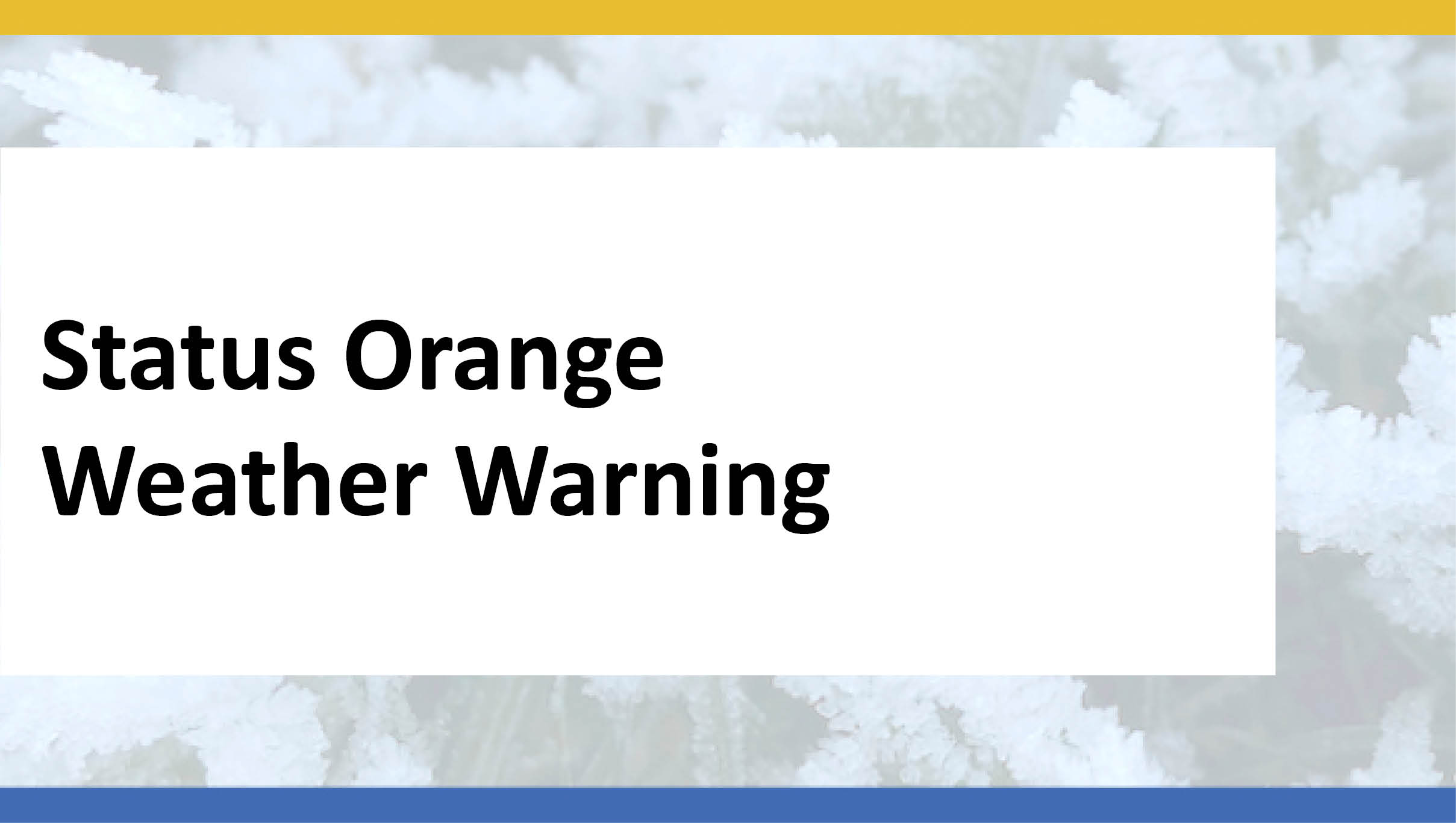 Accumulation of snow is expected again overnight followed by freezing conditions which will result in black ice at some locations.
Road conditions will be hazardous and extreme caution must be taken by all road users.
Please refer to the Clare County Council website for the Winter Maintenance Plan which contains treatment routes.
Ice free conditions cannot be guaranteed even on treated road surfaces. Unnecessary travel is not advised at this time.
The Winter maintenance team will continue to treat roads in the Winter Maintenance Plan though out the day. Pretreatment on all Priority 3 routes will be carried out this evening.
Clare County Council will be monitoring the situation for any changes in the weather forecast. Please check Met Éireann for updates.
Page last reviewed: 09/03/23
Back to top
This is just for feedback on our web site, not comments or questions about our services.
To tell us about anything else, go to our contact us pages.