Statement on proposed transfer of Shannon Heritage DAC Clare sites to Clare County Council
22 March 2023
Clare County Council held a meeting with Department of Transport officials on Wednesday, 22nd March, with a further meeting scheduled to take place next week in relation to the proposed transfer of the Clare assets of Shannon Heritage to the Local Authority.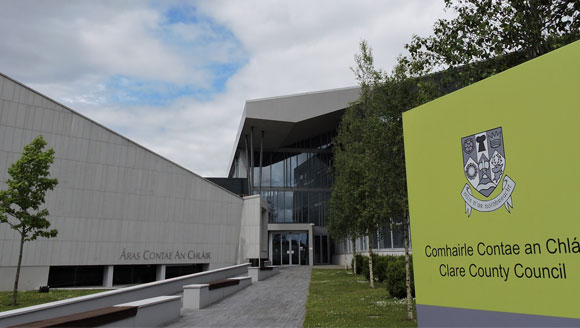 While no agreement has been reached on the proposed transfer at this time, positive engagement is taking place with a view to securing an agreement on both funding and regulatory matters that facilitate the proposed transfer.
Clare County Council wishes to complete this process in the short term to provide certainty to the employees of Shannon Heritage, and the wider tourism industry in Clare.
Clare County Council wishes to acknowledge the staff of Shannon Heritage for their cooperation throughout the process and for their ongoing commitment to achieving and delivering a tourism product that delivers significant social and economic benefits for County Clare and the wider Mid-West Region.
Bunratty, Craggaunowen, Knappogue and Cliffs of Moher gift shop are integral to the overall tourism product offering in Clare.
Page last reviewed: 22/03/23
Back to top
This is just for feedback on our web site, not comments or questions about our services.
To tell us about anything else, go to our contact us pages.