Kim Thittichai exhibition at Cultúrlann Sweeney, Kilkee
1 October 2020
Cultúrlann Sweeney, Kilkee, is delighted to re-open with a vibrant exhibition by local artist, Kim Thittichai. The exhibition, 'Home ­– New Explorations in Textiles, Photography and Plastic,' is now open and runs until 30th October, 2020.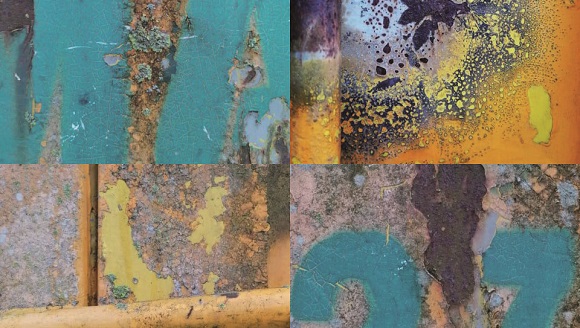 Kim is showcasing her new explorations in textiles, deconstructed plastics and new local subjects for her photography. She is showing her latest vessels created from plastic washed up on local beaches for the first time, along with new mixed media canvases inspired by the remarkable light and colour of the west Clare landscape and huge skies.
Kim moved to the end of the beautiful Loop Head peninsula on the west coast of Clare four years ago from Brighton in the UK. Living so close to nature and the elements has helped to inform a new body of work. Since her first exhibition in Ireland last year, she has been experimenting with different ways to recycle the nets, ropes and hard plastic that are washed up on local beaches.
After many years of teaching experimental process and design in the UK, Australia and New Zealand, Kim now has time to develop her own work.
Describing her work and inspiration, Kim said: "I create three different types of work – textile and stitched pieces, photographs of my local area, and my work experimenting with waste marine plastic.
"I love the soft intimacy of working with fabric and hand stitch. I also love the contrast of working with the hard, bright-coloured waste marine plastics. Photography has always been a way for me to interpret my surroundings, exploring the local light and textures.
"I have become fascinated by the layers of texture and colour in the local rock pools. Who knew that seaweed could be so interesting, all those different shapes.
"My house overlooks two bays and the land nearby is quite flat. There is little protection from the elements, but, my goodness, what an inspiration. The light is absolutely remarkable. One minute, dark, glowering skies; the next, great shafts of light highlighting the fields of so many tones of green and gold. And of course there are the sunrises and sunsets. Just stunning. I have learned to just sit and observe the sky, to notice every nuance of change in the colour and light. I will spend the rest of my days trying to capture it – in whichever medium seems appropriate."
Caption:
Unusual combinations of newspaper, paint and plastic plus beautiful imagery feature in Kim Thittichai's work.
Page last reviewed: 01/10/20
Back to top
This is just for feedback on our web site, not comments or questions about our services.
To tell us about anything else, go to our contact us pages.