Health & Safety Award for Clare County Council
18 October 2017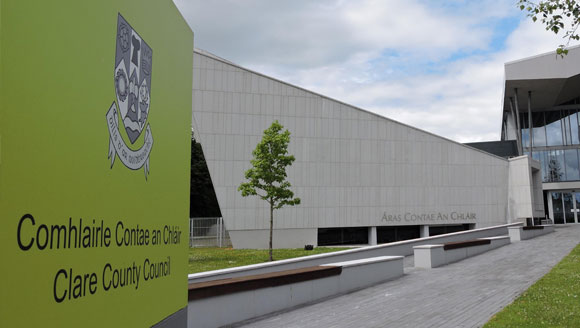 Clare County Council has received national recognition for its Occupational Health & Safety Management System after the organisation was presented with a Distinction Award at the 26th Annual National Safety Awards.
Organised by the National Irish Safety Organisation (NISO) and Northern Ireland Safety Group (NISG), the scheme recognises organisations which demonstrate a consistently good or continuously improving health and safety performance and an outstanding contribution to occupational safety, health and welfare during the previous year.  
Organisations achieving Distinction Status will have demonstrated the existence of a proactive health and safety management system combined with evidence of strong management leadership of continual improvement, health and safety management system reviews and superior performance.
"This award is recognition of the strong leadership and commitment demonstrated by management, influencing of stakeholders and particularly the engagement of staff at all levels of the organisation to continuously improve health & safety performance and comply with Health and Safety law," commented Mayor of Clare Cllr. Tom McNamara.
Pat Dowling, Chief Executive of Clare County Council, has acknowledged Council staff "for their engagement in the programme which has been delivered in order to achieve a very high level of health and safety management."
He added, "Being the largest employer in Clare, it is critically important that Clare County Council implements a programme to protect the health and well-being of staff, who are our greatest asset."
Gerard Hartnett, Senior Executive Health & Safety Officer, Clare County Council,  said: "The Awards are recognised as Ireland's foremost awards scheme among health and safety professionals throughout the island of Ireland. Therefore, it is a huge honour for Clare County Council to receive national recognition for their Occupational Health & Safety Management System."
Harry Galvin, NISO President, along with John Thompson, Incoming NISG chair, and Seán Kyne T.D., Minister for Rural Affairs and Natural Resources, presented awards to over 100 organisations from all around the island of Ireland.
Further information is available from www.niso.ie.
Page last reviewed: 18/10/17
Back to top
This is just for feedback on our web site, not comments or questions about our services.
To tell us about anything else, go to our contact us pages.