Feedback invited on new Climate Action Plan for Clare
26 May 2023
The development of a new five-year Climate Action Plan for County Clare is underway with individuals, communities and organisations across the county invited to provide their feedback to inform the plan's development.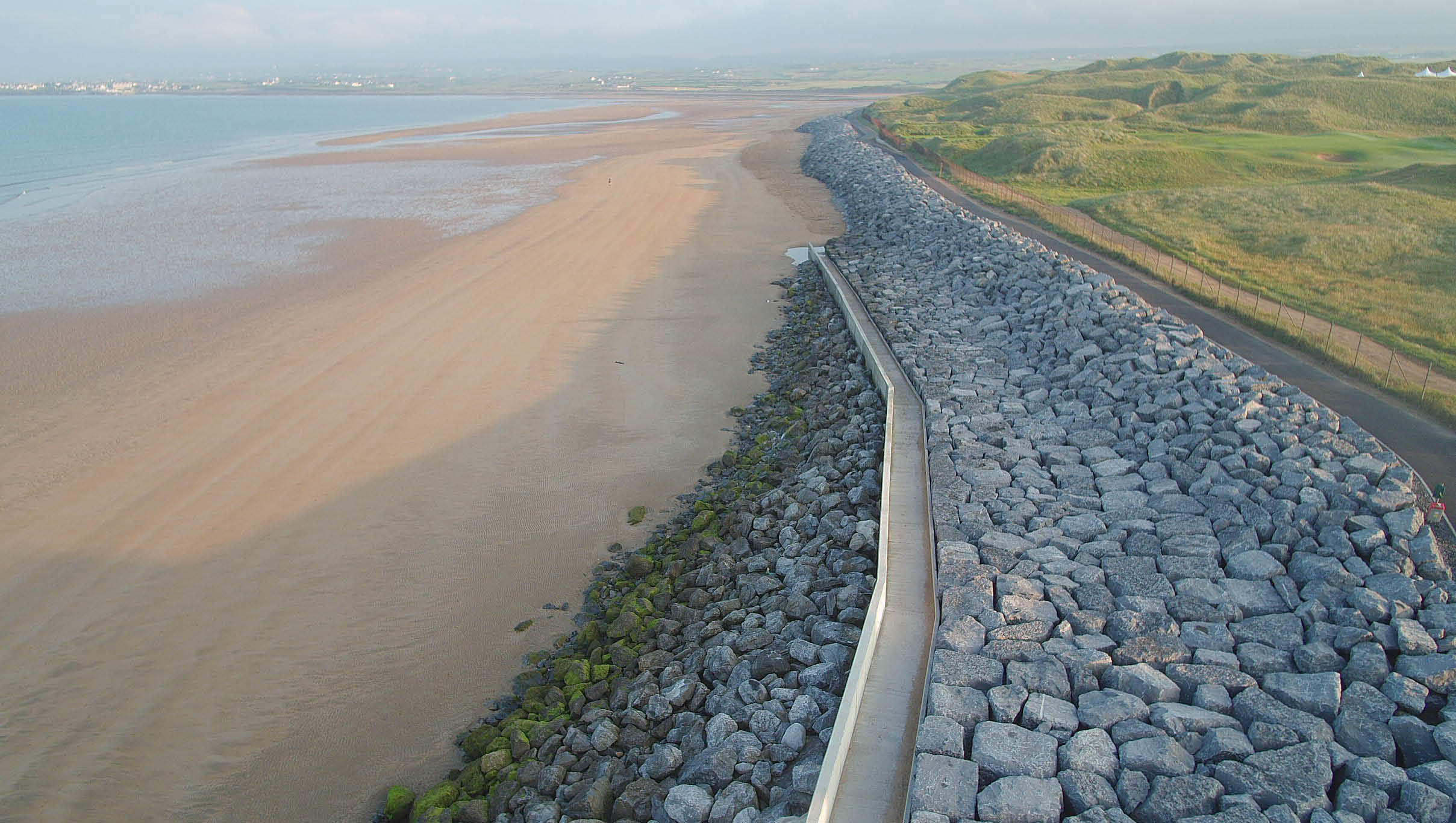 The plan will aim to position Clare as a national leader in climate action and strengthen the delivery of effective climate action at local and community levels, through place-based climate action.
The Climate Action and Low Carbon Development (Amendment) Bill 2020 published by government in October 2020, requires local authorities to develop five-year Climate Action Plans with mitigation and adaptation measures included. The plan will include actions which aim to reduce Clare County Council's own emissions by 51% by 2030 and create pathways towards enabling sectoral reductions in emissions across the county.
The plan will set out the key actions that will support Clare in its transition to a climate resilient, biodiversity rich, environmentally sustainable and climate neutral economy by 2050. The actions of the plan will look not only at how Clare County Council can transform its own operations and services but will consider what other organisations the Council can partner with and what support it can give to local communities and individuals.
Cathaoirleach of Clare County Council, Cllr Tony O'Brien, commented, "Clare County Council is seeking public engagement in the development of the Climate Action Plan to inform how best to tackle the challenges posed by the changing climate, while working to meet national targets for reductions in greenhouse gas emissions. It is envisioned that engagement with communities will provide feedback on how best to ensure that the environmental, social and economic benefits that come with climate action can be fully realised."
To inform the development of the plan, a Climate Action Plan Summary Report has been published which provides an evidence base upon which action areas can be developed. The report includes a baseline emissions inventory that identifies the sources of greenhouse gas emissions in Clare and a climate risk assessment that identifies key risks for Clare in the coming decades including coastal erosion, flooding, heatwaves and severe storms.
Pat Dowling, Chief Executive of Clare County Council, said, "Climate change is increasingly understood to be the most critical, long-term global challenge of our time. Through our wide-ranging service provision across the county, Clare County Council is ideally positioned to work in this broad area. Through this plan, we aim to develop ambitious climate actions both within Clare County Council but also across the communities of County Clare. This Climate Action Plan will work towards achieving the sectoral reductions required over the coming decade."
Siobhán McNulty, Acting Director of Physical Development in Clare County Council, said, "Feedback will help the Council to identify actions that need to be taken to reduce greenhouse gas emissions, increase biodiversity and prepare and adapt for climate change in Clare in the coming years. These actions will be included in the first draft of the Climate Action Plan to be published later this year, when the statutory public consultation process will begin."
The development of the Climate Action Plan also coincides with the development of a new Local Economic and Community Plan (LECP) 2023-2029 for the county. Feedback on both plans can be provided in person at any of the upcoming consultation events:
Monday, 12th June, in the Shannon Municipal District Office (5pm to 8pm)
Tuesday, 13th June, at the Ennis MD Office in Drumbiggle (5pm to 8pm)
Wednesday, 14th June, at the Killaloe MD Office in Scarriff (5pm to 8pm)
Thursday, 15th June, at the West Clare MD Offices in Kilrush and Ennistymon (5pm to 8pm).
The Climate Action Plan Summary Report is available to view on Clare County Council's engagement platform 'Your Say' where feedback can also be provided through an online survey which will be open until Friday, 23rd June. Individuals, communities and organisations can also provide written feedback directly to Clare County Council (referencing 'Climate Action Plan') or emailed feedback to climate@clarecoco.ie
To complete the online survey, or for more information, visit: https://yoursay.clarecoco.ie/climate-action-plan
Page last reviewed: 26/05/23
Back to top
This is just for feedback on our web site, not comments or questions about our services.
To tell us about anything else, go to our contact us pages.