Council thanks public for participation on Draft Shannon Town Centre Masterplan
23 December 2021
Clare County Council has thanked everyone who made submissions to the final round of public consultation on the Draft Shannon Town Centre Masterplan.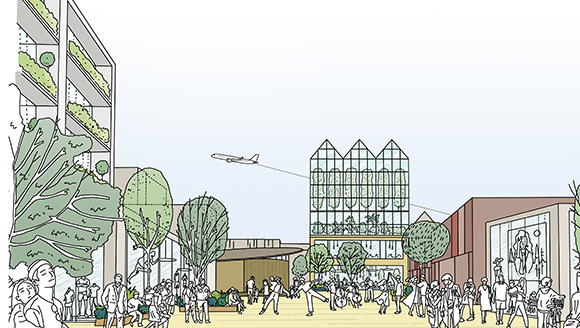 The closing date for submissions was 20th December, 2021.
Cllr John Crowe, Cathaoirleach, Shannon Municipal District, said: "I welcome the positive engagement on the Draft Shannon Town Centre Masterplan from members of the public, stakeholders, residents and business groups, and I thank all those who participated in the public consultation process. Clare County Council acknowledges the positive input and will take on board all of the submissions received."
Brian McCarthy, Senior Planner, Clare County Council, said: "We are delighted with the quality, informed nature and positive contributions of the submissions received on the draft plan during the consultation process, each and every one of which we will review and analyse over the coming weeks with a view to informing the final plan.
"We will also be consulting with the Elected Members of Shannon Municipal District to get their views and important input into the plan. It is anticipated that, subject to the Members' approval, the Shannon Town Centre Masterplan will be endorsed in early 2022."
Page last reviewed: 23/12/21
Back to top
This is just for feedback on our web site, not comments or questions about our services.
To tell us about anything else, go to our contact us pages.