Clare Readers Festival: Celebrating Irish Authors and Writing in Clare Libraries this November
7 November 2023
Clare Libraries is thrilled to announce the line-up for Clare Readers Festival 2023. Clare Readers Festival is a literary celebration of writing and reading that promises to ignite the passion for literature in the hearts of book lovers and creators alike.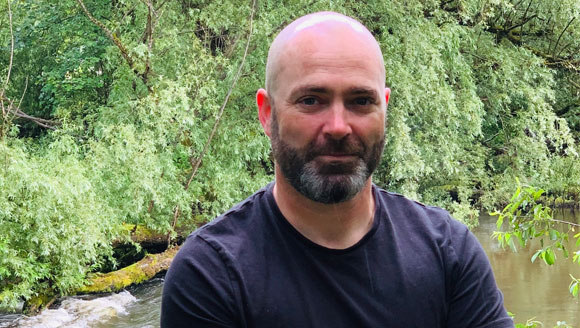 This exciting event is set to take place from Tuesday 14th to Thursday 23rd November in Ennis and Shannon Libraries and it is free for all who are eager to explore the diverse world of today's contemporary and new Irish writing.
The festival line-up includes:
Ennis Library, Tuesday, 14th November, 6:30pm-7:30pm:
Moïra Fowley in conversation with Sarah Marie Griffin
Moïra Fowley is an author, tarot reader, and part-time witch. Moïra is the author of three critically acclaimed Young Adult novels which have been shortlisted for the Waterstones Children's Book Prize, the Irish Book Awards, and the Children's Books Ireland Awards, as well as being nominated for the Carnegie Medal and winning the School Library Association of Ireland Great Reads Award.
Her first book for adults, Eyes Guts Throat Bones, a collection of short stories about (queer, female) bodies and the end of the world, is published by W&N/Orion. Moïra will discuss her book with Young Adult author, Sarah Marie Griffin. Moïra has just been shortlisted for an An Post Irish Book Award for her short story, Such a Pretty Face.
Shannon Library, Thursday, 16th November, 7:00pm-8:00pm:
Donal Ryan in conversation with Madge O'Callaghan
Donal Ryan, from Nenagh, Co. Tipperary, is the author of six number one-bestselling novels and a short story collection. He has won several awards for his fiction, including the European Union Prize for Literature, the Guardian First Book Award and four Irish Book Awards, and has been shortlisted for several more, including the Costa Book Award and the Dublin International Literary Award.
Donal will discuss his writing and his latest novel, The Queen of Dirt Island, with Madge O'Callaghan from Shannon Creative Writers Group.
Shannon Library, Thursday, 23rd November, 7:00pm-8:00pm:
Kerri Ní Dochartaigh in conversation with Róisín Á Costello
Kerri Ní Dochartaigh is the author of Thin Places (Canongate, 2020) which was highly commended by the Wainwright Prize for Nature Writing 2021. She has written for The Guardian, The Irish Times, the BBC, Winter Papers, and others. Her second book, Cacophony of Bone, was published in April 2023.
Kerri will discuss her writing and her latest book, a memoir about nature and our connection to the earth and our bodies, with Róisín Á Costello.
Róisín Á Costello is a bilingual writer, academic and barrister who lives and works between Dublin and Co. Clare. Her writing has been published in Elsewhere, Caught by the River, and Banshee, and is forthcoming in the most recent issue of Irish Pages. Róisín has previously been shortlisted for the Bodley Head/Financial Times essay competition and in 2021 was selected as the recipient of a Words Ireland mentorship by Dublin City Council.
The Clare Readers Festival promises to be a literary journey that will delight and engage attendees of all ages. Whether you're a devoted bookworm, an aspiring writer, or someone looking to discover the richness of Irish literature, this event has something special for you.
Speaking at the launch of the festival programme, Clare County Librarian, Helen Walsh, said, "The Clare Readers Festival is a testament to the library's commitment to fostering a love for reading, promoting Irish authors, and making the literary world accessible to everyone."
Ms Walsh added, "We are delighted to be able to provide these events free of charge with the support from Creative Ireland."
Join us in Ennis and Shannon Libraries this November to celebrate the written word, Irish authors, and the joy of reading. Books by all featured authors are available to borrow now from your nearest library, and book club sets for each author will be added to Clare Libraries' Book Club Collection.
With a mission to promote literacy and a love for reading, the library offers an extensive collection of books, a wide range of programmes, and an inclusive space for learning and creativity.
For more information about the Clare Readers Festival, including a detailed schedule of events and featured authors, please visit the Clare Libraries website at: https://www.clarelibrary.ie/
Caption:
Author, Donal Ryan. Credit: Anne Marie Ryan.
Page last reviewed: 07/11/23
Back to top
This is just for feedback on our web site, not comments or questions about our services.
To tell us about anything else, go to our contact us pages.