Clare communities prepare for Pride of Place judges
8 July 2022
The communities of Scarriff, Mountshannon, Loop Head and Shannon are busily preparing for the adjudication stage of the 2022 IPB Pride of Place competition, which takes place next Tuesday and Wednesday, 12th and 13th July, 2022.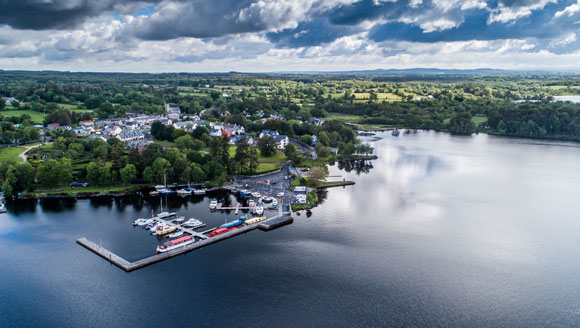 The four communities have been nominated by the Rural Development Directorate of Clare County Council to participate in the annual all-island competition, which is run by Co-operation Ireland and aims to recognise and celebrate the vital contributions that communities make to society.
On Tuesday, 12th July, judges will visit Scarriff, which is included in the 'Population 1000-2000' category of the competition, in recognition of its vibrant local community situated in the heart of East Clare on the shores of Lough Derg, spearheaded by Scarriff Community Council.
Later that afternoon, judges will be hosted by the Mountshannon Community Council, who are representing Clare in the 'Creative Place Initiative' category.
The Loop Head Together project, which has been developed socially, economically, and environmentally to increase the population sustainably and create a place 'where everyone can thrive', will be visited by Pride of Place judges on Wednesday, 13th July, 2022.
The judges will then move on to the Shannon in Bloom project, which is representing the county in the 'Population over 5000' category. The project works collaboratively with multiple stakeholders, including Clare County Council and the local community, to sustain and improve the villages in the Shannon side area.
Cllr Tony O'Brien, Cathaoirleach, Clare County Council, said: "I am confident that the nominated projects will uphold Clare's proud reputation of success in the competition. An integral part of the success of our participating projects this year will be the continued support of the wider community, particularly during the judging stage on Tuesday and Wednesday."
Leonard Cleary, Director of Rural Development, Clare County Council, commented: "During recent weeks, Clare County Council has been assisting the participating projects with their preparations. Judging day is a special occasion and represents an ideal opportunity for the people of the communities concerned to show pride in their respective areas."
Clare has enjoyed considerable success in the Pride of Place competition since it was first established in 2003.
Page last reviewed: 08/07/22
Back to top
This is just for feedback on our web site, not comments or questions about our services.
To tell us about anything else, go to our contact us pages.