Campaign to get Clare reading returns
17 February 2023
Libraries throughout Clare are taking part in Ireland Reads, a campaign to get the whole county reading this month in the lead-up to a national day of reading on Saturday, 25th February.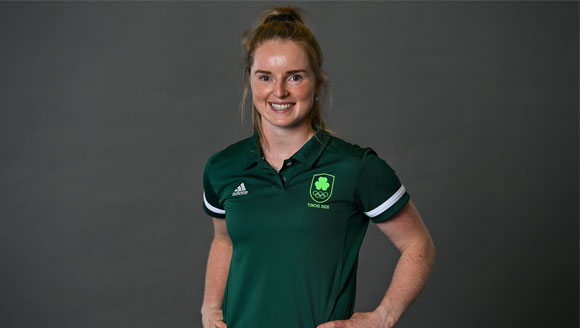 IrelandReads.ie
Readers can take a pledge to read at www.irelandreads.ie where you can also see how much time has been pledged by the Irish public so far and sign up for reading reminders. The website also offers more than 1,500 book recommendations from librarians all around the country, suited to a person's interests and the time they have available.
Events
Throughout the month of February Clare Libraries will host a range of events that include author visits and readings, book club meetings, digital literacy classes and exhibitions. Adults and tutors from further education centres will also visit their local library for an introductory talk on library resources for adult learners and those returning to education. Details on all events can be found on the Clare Libraries events page at www.clarelibrary.ie
Clare County Librarian, Helen Walsh, said: "We are delighted to participate in this national campaign again for 2023, as it speaks to our core beliefs about books and reading. We encourage everyone to visit their nearest library and discover what it has to offer."
Ms Walsh further added that "taking some time to read every day promotes well-being and better mental health and we hope everyone will pledge some minutes of reading on 25th February".
A number of well-loved authors and public figures will also be taking the pledge to read, including Cratloe native and Irish Olympian Naomi Carroll, author and Ennistymon native Kitty Murphy, Marian Keyes, Joe Duffy, Colm Tóibín, Rick O'Shea, Liz Nugent and more. You can find out what reading means to them and why they support the campaign at www.irelandreads.ie
Speaking about her role as Reading Ambassador for Clare Libraries, Naomi Carroll said: "Reading has become an integral part of my daily routine, particularly before bedtime. It helps me to switch off and unwind. I couldn't recommend reading more for improved sleep, increased imagination and for a better overall balance in life."
Find out about all that's happening for Ireland Reads, get book recommendations and take the pledge to read on Saturday, 25th February, at www.irelandreads.ie or visit www.clarelibrary.ie for more on what's happening local to you.
Caption:
Naomi Carroll, Tokyo 2020 Olympian, Irish international hockey player.
Page last reviewed: 17/02/23
Back to top
This is just for feedback on our web site, not comments or questions about our services.
To tell us about anything else, go to our contact us pages.