Artist in Schools Residencies 2022/2023
7 September 2022
Clare Arts Office is delighted to announce the resumption of the Artist in Schools Residencies Programme for projects taking place in 2022/2023. We are now inviting schools and artists to submit their applications for funding to participate in this vibrant programme.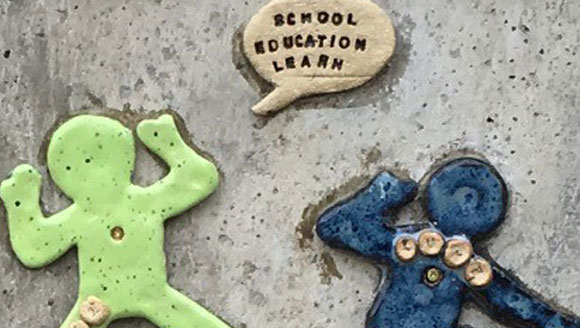 The Clare Arts Office Artists in Schools Residency Programme is designed to create opportunities for artists and Primary and Secondary schools to work together over a specific duration of time. We favour projects that are innovative, unique, and that foster creativity, skills development, and an introduction to the language used in art making.
We also encourage projects that introduce children to experience the cross disciplinary nature of the arts, as well as projects which connect ideas and art making to other subjects including, but not restricted to, history, science, the environment, and local, national, and global cultures and traditions.
The Artists in Schools Residency programme is funded by the Arts Council of Ireland.
The deadline for applications is at 5.00pm on Friday 7th October 2022.
Further information and application details can be found online at: https://yoursay.clarecoco.ie/artistsinschoolsresidencyaward2022/
An Artists in Schools Residency Awards advisory clinic for artists and teachers/schools will take place on Tuesday 13th September from 4.00pm to 5.00pm, presented by Artists in Schools Coordinator, Ceara Conway.
The session will demonstrate how to make an application to the Artists in Schools Residency Award Programme followed by an opportunity to ask questions at the end.
To register your interest and to receive a zoom link, please contact arts@clarecoco.ie.
Page last reviewed: 07/09/22
Back to top
This is just for feedback on our web site, not comments or questions about our services.
To tell us about anything else, go to our contact us pages.