Phased Reconnection: An exhibition by Fishbowl Youth Group
27 October 2021
Venue: Scarriff Library Gallery, Scarriff, Co. Clare
Date: 19th October – 12th November, 2021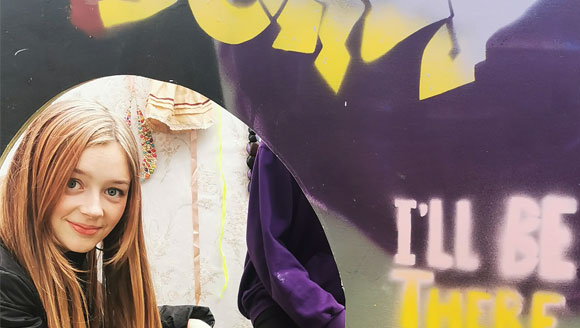 Clare Arts Office is delighted to present a collaborative show of artworks created by a group of young people engaged in a youth arts project during the time of the Covid-19 pandemic.
Phased Reconnection is an exhibition from Fishbowl Youth Group at the Scarriff Library Gallery, Scarriff, County Clare.
The project was funded by the Arts Council through the NYCI Artist and Youth Work Residency Award.
The work documents the creative processes the young people engaged with as part of finding ways to keep connected with each other within the restrictions of the time.
Art-making was used to express their experience of the world during and between lockdowns.
The young people were supported by youth workers Rachel Newland and Emma Sams working with artist Nathalie El Baba.
For further details please email nathalieelbaba@gmail.com.
Caption: Phased Reconnection, an exhibition by Fishbowl Youth Group, is at Scarriff Library Gallery, Co. Clare, from 19th October to 12th November, 2021.
Page last reviewed: 27/10/21
Back to top
This is just for feedback on our web site, not comments or questions about our services.
To tell us about anything else, go to our contact us pages.