Local Elections 2019
4 April 2019
The Local Elections 2019 will take place on the 24th May, 2019. Polling stations will be open from 7:00 a.m. to 10:00 p.m. A total of 51 candidates will contest the election.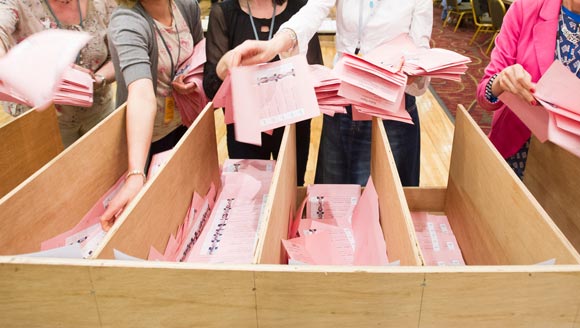 A local electoral area boundary commission report was published in 2018. This resulted in changes to Clare County Council's local electoral area boundaries. Clare County Council now has five Local Electoral Areas listed as follows:
Ennis - 7 Councillors
Ennistymon - 4 Councillors
Killaloe - 5 Councillors
Kilrush - 5 Councillors
Shannon - 7 Councillors
A total of 51 candidates will contest the 2019 Clare local elections.
You are eligible to vote in a Local Election once you are over the age of 18 or will reach the age of 18 on or before Polling Day which is Friday, 24th May 2019. You can check the register to make sure that you are registered to vote. You can also visit our register of electors page to download a form to be added to the supplement for the register so that you can vote for your representation on the Council.
Page last reviewed: 09/05/19
Back to top
This is just for feedback on our web site, not comments or questions about our services.
To tell us about anything else, go to our contact us pages.