Cúram: 'Keep Well' initiative
7 January 2021
Drawing from the well of creativity in Clare, and aware that the arts have assisted so many during Covid-19, Clare Arts Office is seeking proposals from artists that align with the current Keep Well national initiative, a response to Covid-19.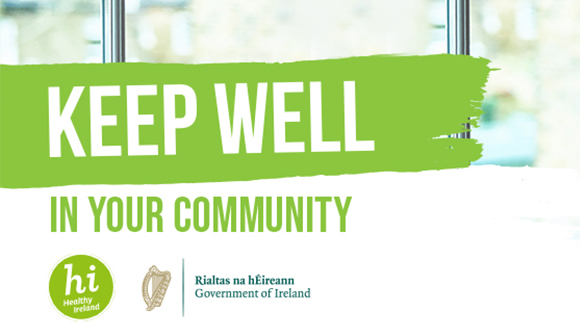 Artists (musicians, visual artists, dancers, writers, performers, etc.) are invited to submit proposals for projects in the community. Proposals should respond to at least one of the themes of Keep Well, which are: Keeping Active; Keeping in Contact; Eating Well; Minding your Mood; and Switching Off.
Funding of up to €1,200 is available. The work must be completed by the end of March 2021 and the closing date for applications is January 8th, 2021.
Full details are available at https://www.clarecoco.ie/services/arts-recreation/arts-office/funding-and-opportunities/ or further enquiries can be made to arts@clarecoco.ie or by phone: (065) 6899091.
Page last reviewed: 07/01/21
Back to top
This is just for feedback on our web site, not comments or questions about our services.
To tell us about anything else, go to our contact us pages.