UL - Research Project on Intergenerational Learning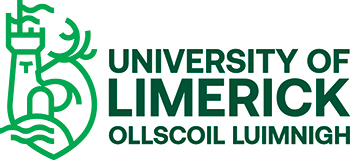 "Exploring the use of discussion cafés as a means of increasing intergenerational learning between older people and student nurses"
The study is about breaking down barriers and to help build links and understanding between generations it is useful to develop ways to increase intergenerational learning. This project aims to do this by holding an online discussion café between members of the older population and student nurses and by asking both older people and student nurses to complete an online survey about the experience. Participants must be aged 65 years and over.
The study aims to:
(1) Look at the experience of older people and student nurses of participating in an online discussion café
(2) Explore if intergenerational learning took place 
(3) Determine whether discussion cafés are a useful way to develop intergenerational learning
Further Information on the research project is listed below:
If you wish to take part:
 - Fill in the attached "Statement of Interest" form (which asks for your name, email and telephone number) and email it to dympna.tuohy@ul.ie  OR intergenerationalcafes@gmail.com
- Sign the consent form and read the research privacy notice
- If you would like to ask any questions, please contact Dympna Tuohy on 087 215 2785  or via email dympna.tuohy@ul.ie .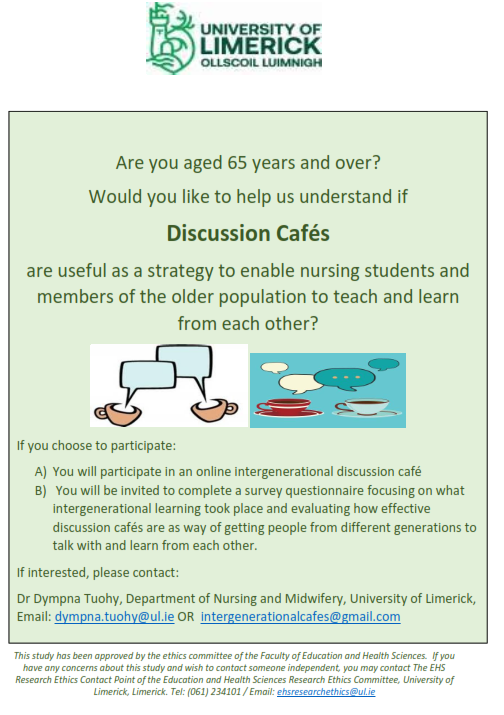 Event details
Date:

26 February 2021 to 30 April 2021

Further information