The Lean Ar Aghaidh Project
The Lean Ar Aghaidh Project is one of the Cúram arts initiatives by Clare Arts Office, as part of the our Keep Well Programme.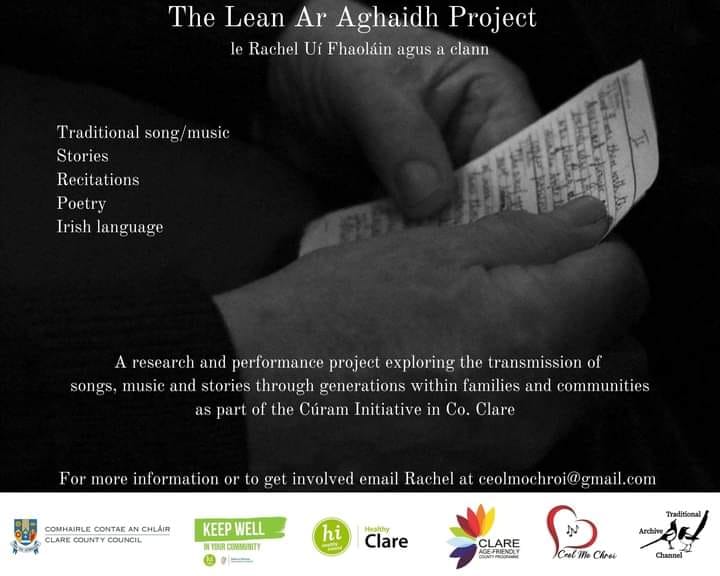 Lean Ar Aghaidh is a research and performance project exploring the transmission of traditional song, music, stories and poetry through generations within families. This is another of our #KeepWell Cúram Initiatives in which we are exploring ways in which the arts and creative activity can benefit us all during this time.
For more information or to get involved please email Rachel Uí Fhaolàin at ceolmochroi@gmail.com or phone 087 2988473
Page last reviewed: 05/03/21
Back to top