Staying Connected in these Times - HSE Webinar
During this time of uncertainty when we are physically distancing ourselves from others, our friendships and connections have become an even more important part of our lives – it's important that we stay connected. This webinar will go through some tips for how you can stay connected at work and with your friends and family in this period of change and share what others say has worked for them. Hosted by Sarah McCormack, National Healthy Ireland Lead I Health & Wellbeing - Strategic Planning and Transformation, this webinar which will be an interactive session with Dr Eddie Murphy, Principal Psychologist as seen on the RTE Operation Transformation Programme and Anne Sheridan, HSE Programme Manager Mental Health & Wellbeing. Questions are welcomed as part of this event.
Click the link to register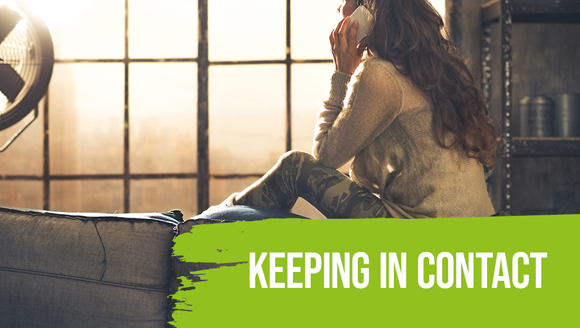 Event details
Date:

2 December 2020 to 2 December 2020

Admission/Cost:

FREE ONLINE EVENT:  Register by clicking here
This is just for feedback on our web site, not comments or questions about our services.
To tell us about anything else, go to our contact us pages.