Learn to communicate with your baby before they can talk.
A Healthy Ireland at Your Library Event
'Clever Little Handies' is a baby sign class, by instructor Claire Glynn, for parents with babies from new born and upwards. We already know babies can communicate with their hands before they can talk; they can wave; they can clap; they can point. They have the dexterity in their hands to formulate signs long before they have the muscle dexterity in their mouths to form words. 
This 4 week workshop is brought to you via zoom and will contain nursery rhymes, songs and poems with ISL signs that pertain to the day to day life with a baby (approximately 100 signs over the 4 weeks). Free event. Spaces are limited, booking is necessary. Contact 065 9051504 to book your place.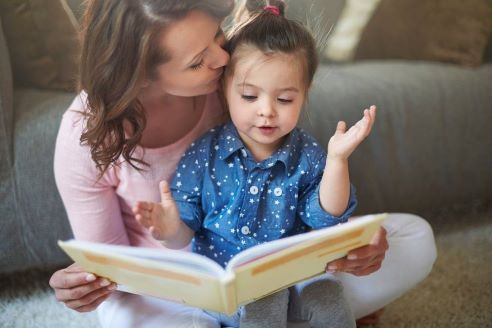 Event details
Date:

25 January 2021 to 15 February 2021

Admission/Cost:

FREE - Contact 065 9051504 to book your place
Further information