Clare Reads Online 'Happiness' Talk with Bob Vernon
In this workshop Bob will explore some simple ways to help cope with the stresses and strains, to relieve physical and nervous tension, and to reinforce our wellbeing. He will also include a very quick stress-busting emergency exercise.
Bob Vernon has practiced and taught meditation and mindfulness for over 20 years. He practices it because he needs to; he teaches it because he enjoys doing so. He retired to Clare nine years ago after spending 20 years running Diocesan Youth Work and Child Protection in England and is a trained psycho-therapist. 
A free event for people throughout Co Clare aged 18+. Booking is essential. In order to take part, participants will require remote access to Zoom. Please book your place by calling Kilrush Library on 065 9051504 during branch opening hours or email kilrush@clarelibrary.ie
As part of the Clare Reads and the this is Happiness project sponsored by the Clare County Council's Keepwell Campaign.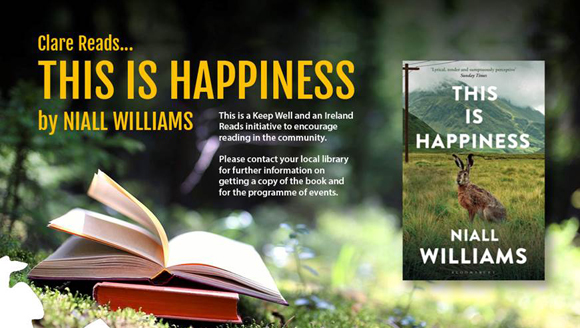 Event details
Date:

9 March 2021 to 9 March 2021

Further information