Clare Reads 2021 - This is Happiness by Niall Williams
As part of the 'Clare Reads and the this is Happiness' project, extracts from Niall William's book 'This is Happiness' will be read each night for 10 nights on Clare FM from 1st to 12th of March at 9.00pm. 
Tune into Clare FM to hear the readings. It will also be podcasted on the Clare FM website.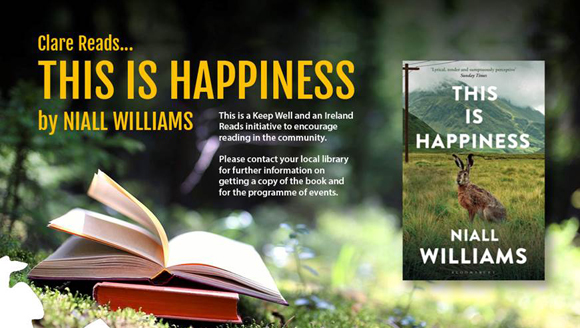 Event details
Date:

1 March 2021 to 10 March 2021