Clare Reads 2021 - Online Musical Tribute
Celebrating Junior Crehan – a musical tribute.
Join Junior's nephew Mick Crehan and Liam O'Brien in a celebration of Junior's music. Junior Crehan was a celebrated musician from West Clare but he is also an elusive character in Niall William's book 'This is Happiness'. 
Join the concert to hear the music that Noe & Christy were searching for in the book.
The concert will be followed by Q & A with Junior's daughter, Angela Crotty at 8pm.
A free event for people throughout Co Clare aged 18+. Booking is essential. Please book your place by emailing : clarereads@clarecoco.ie and a link will be sent to you.
As part of the Clare Reads and the this is Happiness project sponsored by the Clare County Council's Keepwell Campaign.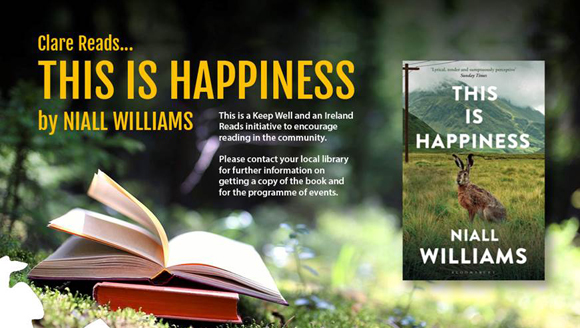 Event details
Date:

23 March 2021 to 23 March 2021

Further information