Repair and leasing scheme
Are you an owner of a property (vacant for 1 year or more) in a town or village in the county and looking to lease?
Clare County Council hereby invites you to lease your property.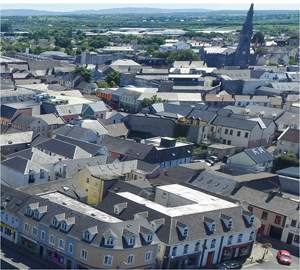 A new Repair and Leasing scheme is in place for properties deemed suitable which will guarantee you a lease rent without any capital outlay to your dwelling. 
Why let your property to Clare County Council?
Upgrade your property at no capital outlay
Guaranteed rent 
No loss of rent during vacant periods
No collection of rent or finding a new tenant
No dealing with tenants or routine maintenance
No advertising costs
How do I make a proposal to Clare County Council?
If you own a property in a town or village and are interested in leasing your property under the scheme you  can obtain full details by contacting the Housing Department at New Road, Ennis, email the following address or call using the following telephone number:
Frequently Asked Questions
See the Frequently asked questions under Related Documents below. 
Content Last Updated/Reviewed: 06/04/17