Christmas Fest at the Ennis Market Building
Date issued: 16/11/17
It's beginning to look alot like christmas!
LEO Clare is running 'Christmas Fest' at the Ennis Market Building on:
Friday 8th December 4:00 p.m. - 8:00 p.m.
Saturday, 9th December 10:00a.m. – 4:00 p.m.
As part of the event, Clare Crusaders charity have kindly sponsored Santa to meet families from 4:00 p.m. on Friday, arriving on his fire engine!

Mulled wine, candy floss, facepainting, colouring for kids, school choirs, dancers and local music groups playing throughout the two days.
Radio presenter Ger Sweeney will be present throughout the weekend providing festive music.
The market will feature local Clare Food and Craft stands selling festive treats and gift ideas, hampers etc. Many of the stands are Local Enterprise Office Clients.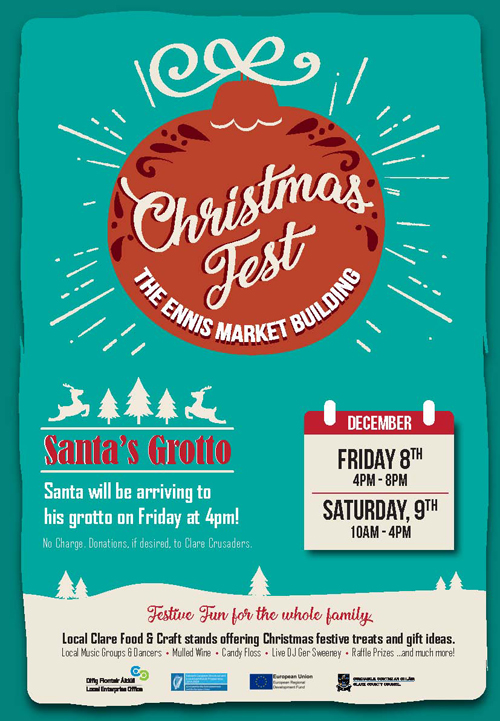 Content Last Updated/Reviewed: 16/11/17